Who We Are
Ventric Health's origins are academic. Coming from within the labs of a leading university equipped our organization with unprecedented scientific data on the human heart. Today, we're using that data to develop a suite of innovations that are transforming clinical interventions in cardiovascular health. These innovations include Vivio®, the first and only device to enable non-invasive diagnosis of heart failure within a clinical or home health care environment.
Image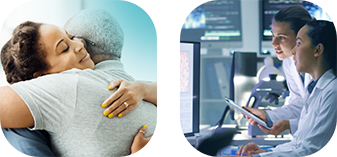 While data is our DNA, the passion that propels us forward is improving lives. Through our collaborative work with those that manage at-risk populations, we hope to reframe how, when and where the industry diagnoses and treats heart disease. Together, we can transform entire support systems to drive better patient engagement and outcomes.
Above all else, we seek to be the change that changes heart health.