We are driving the change that changes heart health.
Ventric Health is a healthcare technology company and medical device provider transforming clinical interventions in cardiovascular health. We are the first and only company to enable non-invasive diagnosis of heart failure within clinical and home health care environments, which has reshaped the diagnostic pathway for at-risk populations and set a new standard for the industry.
Image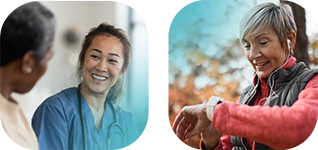 Data is our DNA.
Through our academic origins, we were able to discover unprecedented scientific data on the human heart. Today, we are using that insight to develop a suite of innovations that reduces the impact of cardiovascular disease, enabling value-based care organizations and healthcare teams to lower costs and improve patient lives.